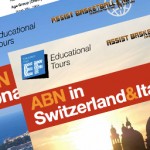 25 YEAR ANNIVERSARY
COACHES MAKE $100 PER PERSON!^+*
AssistBasketball Brochure Final
First response questionaire youth tours ABN 2018-20
Q&A youth tours ABN 2018-20 pdf  click to answer most of your questions
LIST OF LOCATIONS on FACEBOOK and INSTAGRAM (ABN TOURS)
COACHES MAKE CASH! $1000+ ! READ ON!
ABN creates an international basketball tour for your team:
when you want, where you want!
AAU, High School, College, Pro...
Professional Teams can be helped arrange contracted games while on tour - normally outsourced
Free Agent Teams can be helped arrange a touring schedule in select countries - in conjunction with our camps or outsourced
Youth teams (18u,16u, 14u) can take one of our Pre-designed Tours to an International Hoops Challenge destination or can create their own individualized tour.
ABN can arrange basketball experiences inside of the USA for foreign teams who want to travel.
Each year are new destinations, so contact the office for our latest packages.
All packages individually specialized to your wants and needs
Prices based on destination, amount of travel, group size, amount of competition, and departure city
Median Price is approx $1600-$2400 plus airfare and insurance..  Size of group and length of tour mean everything.
Coaches make cash! $500 per referral... $1000-$2000 for taking your team!* ( * dependent on group size)
Coaches who take a group  of  players through our approved vendor  are paid $1000 cash as well as receive their trip for free for acting as group leader! Early registration specials as well as group sizes over 36 paid can lead to $2000 cash

Our coaches refer other coaches because of the great experience they have had on our trip. If you refer ABN to another group which has never been with us before, you receive $500 cash if they result in a paid group basketball trip. Some restrictions apply, please inquire with ABN.