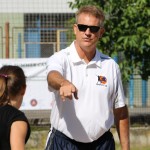 Camp Management
Consulting for Clubs, Coaches, Teams, Players
International camps, coaches clinics, academies.... NO FRANCHISE FEE
International Marketing platform for your camp or clinic
On-site basketball camp and tournament management
Business & sponsor plan creation, programs for website / NBA marquee'
Camp "kit in a box" with scheduling, weekly practice plans, to-do list, etc
Tournament "kit in a box" with bracket schedules, to-do lists, etc
Networking
We run the largest LinkedIN group on the internet.. we try to connect everyone!
Click here for Linked In group
Camps- Coaching Placement - NBA Placement
We can screen and find you American Coaches to fit your budget
We can find you NBA players / NBA coaches to fit your budget
We help coaches find international jobs and market their resumes
We help clubs find coaches!
International Tournaments
Tournament Management ( see camp management)
We can provide American Teams for your tournament
We can market your tournament worldwide
International Tours
PRO: ABN is one of the few remaining companies which can create and personalize your basketball tour for your ABA or D-League team.
YOUTH: We can team up with the world's largest supplier of students ( EF TOURS) to offer you a safe and dynamic experience. Sending teams each year all over the globe ( www.assistbasketballnetwork.com/tours)
Domestic & International Scouting
TEAM: Advance Pro Team Scouting. Video or live game. Comprehensive report
INDIVIDUAL. Video or Game review; Player background, etc.
CV write ups for free agents.. reviews, international marketing blasts   (Requires two videos for scouting synopsis). Marketing Blasts
Helping European High school and college players find schools in USA
Our pleasure..  it is what networking is all about..
Remember, in many states in the USA it is illegal to place high school students after recruitment
Remember: NCAA rules forbid illegal "managers" who collect fees for placement.
Motivational Speaking - Kinesthetic Team Building
Ropes Courses, Challenge Courses, Team Building Workshops
Soft Skills courses with Measurable Formative Assessments
Dynamic Sportsmanship Presentations
"Provide a star"..we help find a star for larger budgets.
Guest Coach Practice session.. great motivational tool!
Community Service tours.  Create your own overseas ministry.

Our newest venture!
Interested? Contact us. We are also looking for projects to send groups...
Networking
We run the largest LinkedIN group on the internet.. we try to connect everyone!
http://www.linkedin.com/groupRegistration?gid=3682909&csrfToken=ajax:8343775351271746345