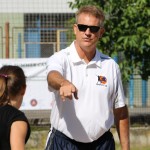 ABN helps coaches many ways: ( Join our Forum!)
ALL coaching jobs must be applied at [email protected]
Help International Coaches find International JOBS
Network and connect with other coaches in over 70 countries
Offer international coaches clinics
Offer elite camps for coaches to come and scout/recruit
Help coaches attain international players via the ABN pipeline
Offer marketing and exposure for coaches seeking international work
Provide camp and academy coaching opportunities for coaches interested in traveling
Provide international tours and tournaments for coaches and their teams
ABN JOBS:
All jobs ABN posts must have cover letter and resume uploaded into our new database. [email protected]
Best of all, this jobbank will allow your resume to be searched by our special clients!
The New ABN FORUM now gives coaches an outstanding service to help them find international placement. Upgrading will market and profile your resume.
ABN hires coaches at our basketball camps  and  academies. Please send a complete resume into our website email, along with cover letter if you are interested in working for ABN. Please read below.. one of the best ways to find a job overseas is to take a youth team traveling from the USA.
Here is a list of what we are looking for:
* Coaches who are fundamental technicians. Old school is better!
* Coaches who are curious to learn new languages and assimilate into other cultures
* Coaches who care about kids more than their careers.
* Coaches who develop humans are our biggest assets
* Coaches who can lead by role modeling and example
* Coaches who have large networks to help place players
* Coaches who have international experience or already living overseas are always welcome!
* We also look for coaches  to help us with our Ministry Camps & Mission trips.
We pride ourselves in having only coaches of the highest integrity involved in our camps. Our value system is not to be compromised, and we need coaches who will not only monitor, but instill these values on the players.
Our business model is to find coaches who bring players to the camps and tournaments to reduce our overhead. This gives you, a coach, the ability to also become invested in our event.
If you recruit, coach, and chaperone a team of 10+ USA players through one of our travel vendors ( to take on one of our International Hoops Challenge tours), you will be compensated with $1000 usd cash plus a free tour ( normally 9-12 days). This is our suggested way for you as a first timer to get yourself over to a camp.
To help you network, we have created our new classifieds job section, and we hope this will help you with your pursuit of overseas coaching!
Our camps are also wonderful networking areas for coaches already established overseas. You will receive a great chance to meet many many other coaches from other countries, as well as meet many general managers who are present watching the free agents.
Our business model is to present the "place to be" , great hospitality, great organization, and great fellowship in lieu of high paying jobs. We hope you understand this when you contact us looking to work at our camps. We keep our margins low on the camp so that more players can attend. Our coaches become friends for a lifetime,and find jobs via our camps.