Many clubs are not prepared for the "business of basketball".. we are. We have answers for you and can help represent you with your club interests in mind. Please contact us to discuss your needs.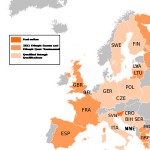 Services ABN provides to clubs
SCOUTING  HEADHUNTING  CONSULTING
International tours and tournaments
Club and Team Management Consultation- Player , Coach Personnel, Evaluation
Budget Consultation & Sponsor Marketing
Player/coach contract negotiation and headhunting shortlisting and background checks
Scouting: Advance scouting and Post analysis.  Team level only... no individual.
Free Agent showcases and NBA Clinics to develop your staff while showcasing players to your club privately
Club leaders are given free premium status in the ABN Forum, contact us today.